These are the fly patterns our members have chosen for our "Fly of The Month" fly tying contest. Cornhusker Fly Fisher Members bring their best rendition of the assigned "Fly of the Month" to that month's meeting, and the present members vote on their favorite! A photo of the month's winning fly will be posted once a winner is chosen.
To see original fly patterns developed by CFF members, be sure to check out
Member Flies
January 2018
Zebra Midge or Brassie
The Zebra midge and Brassie flies imitate midge larvae, a primary food for trout (and all fish) during the winter months. Fished as a dropper below a Griffith's gnat, or as a stand alone nymph, these patterns are top winter producers. These small nymph patterns are infinitely variable, swap out bead colors or materials and fill a winter box in one tying session!
Zebra Midge Materials
Hook:
#14 - #22 scud or emerger hook
Thread / Body: Black - 70 denier or 8/0
Head: Silver bead. (1/16")
Rib: Silver wire, fine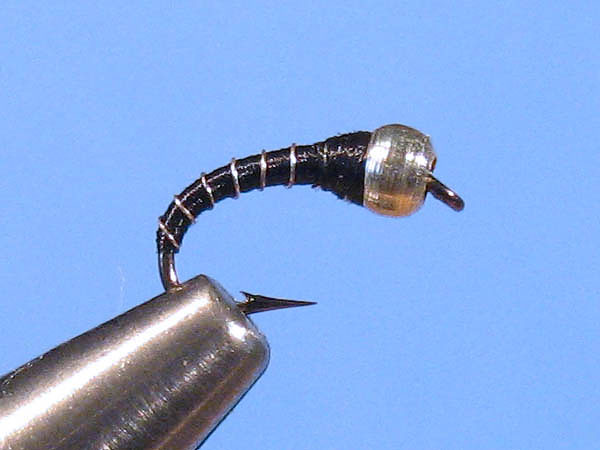 Brassie Materials (bead head version)
Hook:
#14 - #22 scud or emerger hook
Thread: Black - 70 denier or 8/0
Bead: 3/32" black or gold bead
Rib: Copper wire, fine
Thorax/Collar: Peacock herl
Click Here for the 2017 Flies of the Month
Click Here for the 2016 Flies of the Month
Click Here for the 2015 Flies of the Month
Click Here for the 2014 Flies of the Month
Click Here for the 2013 Flies of the Month